We bridge East and West, and help customers turn their dreams into real business results

Ford Business specializes in global sourcing, import and export, distribution, marketing and sales of a wide range of products. Our product portfolio comprises the following.

| | |
| --- | --- |
| | Metals and Plastics Raw Materials |
| | Construction Materials and Equipment |
| | Industrial Supplies |
| | High Precision Moulding |
| | Metal and Plastics Works |
| | Harness, Electronic Connectors & Terminals |
| | Environmental Products |
| | Consumer Products |
| | Automotive Parts & Accessories |
| | Technology and Product R&D |
We provide customers with tailored solutions by unique integration of expertise in global sourcing, business strategy, technology, design, distribution, and user experiences across the globe.
Ford Business has developed a fast-response and reliable supplier network over the globe. We regularly audit all of our suppliers to ensure consistent standards of quality and constantly review market prices to ensure competitiveness. We provide products from multiple origins, which allows our customers to choose the best product to meet their specific needs.
To better serve our customers, we have collaborating facilities in Hong Kong and in the mainland China, plus a network of representative offices/strategic partners in SE Asia, North America and Europe.

Valued-Based Consulting
Ford Business offers access to our wide range of experience, assisting you in evaluating the potential market, and developing a feasible execution strategy.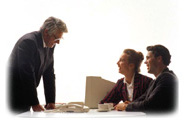 Belief in Reputation
Reputation is important in trading. Reputation means - proven reliability.